Welcome!
I have reopened my massage practice!
Please read this entire page before calling to book your appointment. It will tell you what to expect that might be a bit different.
Apologies for the length of this page, but it's important stuff. Most important toward the end. Here it is:
I still see clients by appointment only. One change I'm asking you to make is to wait outside or in your car until your confirmed appointment time if you happen to arrive early. I'm scheduling a full hour between all appointments, which will effectively give about 40 minutes for disinfecting and airing-out before it's your turn.
There is now a hand-sanitizer dispenser just outside the blue door for you to use.
There is also the required sign on the door stating that massage will not be offered to or given by anyone who is exhibiting signs of COVID-19 virus. You know it by now: Cough; Shortness of breath or difficulty breathing; Fever; Chills; Repeated shaking with chills; Muscle pain; Headache; Sore throat; New loss of taste or smell; Congestion or runny nose; Nausea or vomiting; Diarrhea. Please also cancel your appointment if you've been exposed to anyone with COVID-19 within the past 14 days.
You and I will both wear face coverings for your entire office visit, with one exception: While you're face-down in the face cradle, you may remove your mask while a cloth (a pillow case, actually) is suspended from the face cradle. Your choice. For some folks, face cradles already make breathing more difficult, so this should help a bit.
Obviously, no face-massage during these days of covid. In addition to a mask, while I sit at your head and massage your head, neck and shoulders I will wear a clear face shield--one of those shields that is closed at the bottom and open at the top.
You may wear your own cloth (or other) facemask, or you can use a disposable surgical mask that I provide.
Did I mention lots of hand-washing?
New client? We can greet each other outdoors at 6 ft before donning our masks. It would be nice to see your smiling face before we disappear behind our face coverings!
"The CDC suggests that COVID-19 infected respiratory droplets can be dispersed when people talk. For this reason, talking is limited to communication about pressure, warmth, and comfort while in the enclosed space of the session room." To this I will add aches and pains, history of injury and anything else helpful to the massage. Weather permitting, maybe we'll begin all our intake-chats outdoors... ?
Friends and family of the client are not allowed to wait inside while the client receives massage, unless they are that client's legal guardian.
I run a HEPA filter in the massage room, a HoMedics Small Room Air Purifier with UV-C light. During the massage I exhaust air with a window-fan in the window at your head. When it's hot and muggy I cool the room off with the air conditioner between massages.
The massage room and bathroom will be cleaned daily. High-touch surfaces will be disinfected between every client. The massage table warmer and topper is covered with a table-protector which gets disinfected between every client. Massage oil dispensers and face cradle as well.
I change my clothes between each massage. Massage sheets, face-cradle covers, oil holsters, my massage clothing, and even blankets get laundered in hot water with every use.
Here is the most important thing for you to know. Although my massage room is used exclusively for massages, it is a room in my home. You will likely not see anyone but me, but you will be sharing hallway and bathroom with other clients and my household. We are a family of five-- 4 adults and 1 baby. Three of us work*, and we all interact (carefully) with our world. We're not without risk.
(*Truthfully, three of us work in jobs encountering small circles of people, and Kim works hardest of us all, raising a child!)
We are so lucky to live in this area with low COVID numbers and beautiful places to be outdoors, so that I feel safe to reopen my massage practice. It is because of our low numbers but also because of the safety protocols listed above that I feel confident to offer massage. But I do want everyone to understand that you're not coming into a sterile environment and we need to protect each other from getting sick.
In addition to acknowledging possible risk, I want you to know that I will cooperate with health department contact-tracing in the event that a client or household member got COVID-19 within 2 weeks of being here (and would of course let you know as well if it compromised you). For those reasons I will require massage clients to sign a copy of the information below.
We'll get through this.
I welcome your feedback at mariagailx at gmail dot com.
~Maria
August 2020
(Below is the content of the form you'll sign when you arrive:)
"I understand that close contact with people increases the risk of infection from COVID-19. By signing this form, I acknowledge that I am aware of the risks involved and give consent to receive massage from Maria Gail."
________________________________ ____________________ _________________
name                                                                    phone number                   date
While information is still limited, the CDC indicates that these underlying conditions place  people at higher risk for severe illness from COVID-19:
› People 65 years or older
› Chronic lung disease
› Moderate to severe asthma
› Heart conditions
› Compromised or suppressed immunity
› Severe obesity (body mass index of 40 or higher)
› Diabetes
› Chronic kidney disease
› Liver disease
"I understand that my name and contact information might be shared with the state health department in the event that a client or practitioner at this facility tests positive for COVID-19. My contact details will only be shared in the event they are relevant based on suspected exposure date, and only for appropriate follow-up by the health department."
________________________________ ____________________ _________________
name                                                                   phone number                   date
Please share if you develop any cold or flu-like symptoms or tested positive for COVID-19 within 2 weeks of your session.
* * * * * * * * * * * * * * * *
For those who are curious, here is a link to Maine's official guidelines for reopening massage therapy practices: https://www.maine.gov/decd/checklists/massage-facilities.
Guidelines of Federation of State Massage Therapy Boards to help minimize the risk of COVID-19 transmission: https://www.fsmtb.org/media/2319/fsmtb20200519guidelinesforpracticecovid-19.pdf
https://www.nytimes.com/wirecutter/blog/can-hepa-air-purifiers-capture-coronavirus/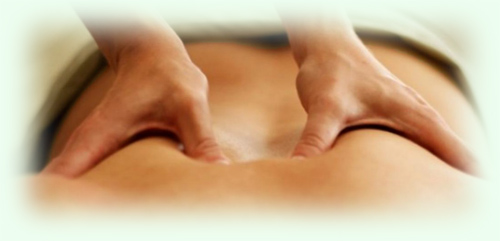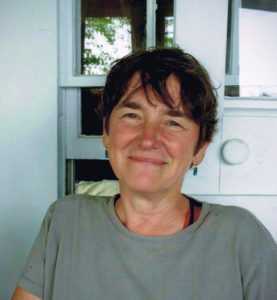 Welcome!
I am a massage therapist in private practice for over 25 years. I graduated from Downeast School of Massage in Waldoboro in 1992. I work from my home office in Belfast, Maine.
​
When I first graduated I could give a lovely relaxation massage, but I probably failed a number of clients who came to me hoping to address physical problems with massage. Thankfully, my work has evolved. Through continuing education and over 25 years of experience, my hands learned have to listen. Now while I massage, I am constantly gathering information through my hands, assessing muscle texture to target problem areas.  Each massage is different and fascinating, and I love my work.
I have learned from so many of you. Thank you for your stories and for sharing your bodies with my hands, allowing me to grow in my profession. I am honored to work with you.

What is my massage like?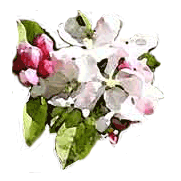 My massage is firm and focused. My hands are gentle and soothing, but I also find the knots.
I believe massage should not be painful, and with your feedback I adjust my pressure to your comfort level.  Massaging problem areas can "hurt so good" and I believe that when done with care and accuracy, massage does not require crippling pressure to feel deep and effective.
I work with my hands (no elbows or knobbers) and a few hot smooth stones which impart heat directly to trouble spots.  The direct heat increases circulation and soothes and relaxes your muscles, preparing them for deeper work.
I hope and believe that I am approachable, levelheaded and responsible.  I want you to feel confident that you are in good hands, comfortable about speaking up, and comfortable enough to relax.
Your feedback helps us both.
Call for your appointment at 338-4628.
See Contact, Hours, Directions